Mr. Kip came all the way from Monroe to come have his pictures made. His Grandpa and my Daddy are cousins. So I'm 'thinking' he is my 4th cousin, but I may need to draw a chart though lol. Either way, I'm glad he came, he's such a cutie!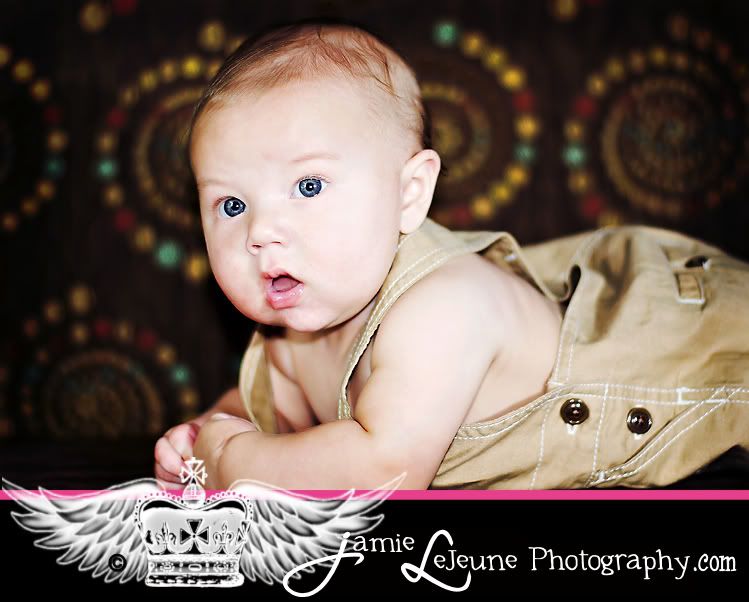 His John Deere Boots!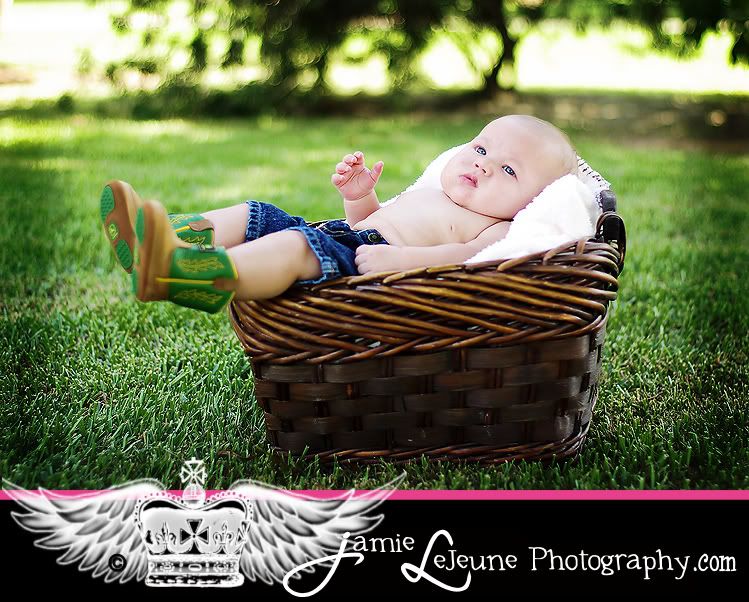 Hey there Nekkid Butt!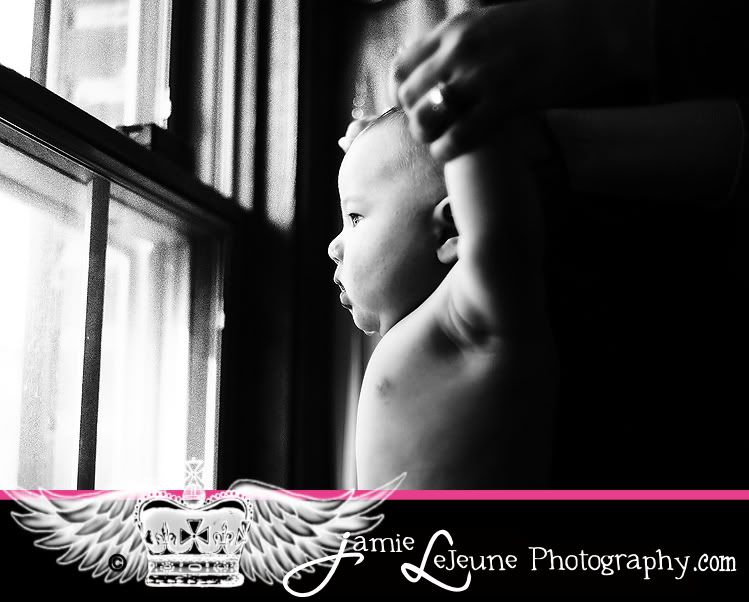 He looks just like his Grandpa!