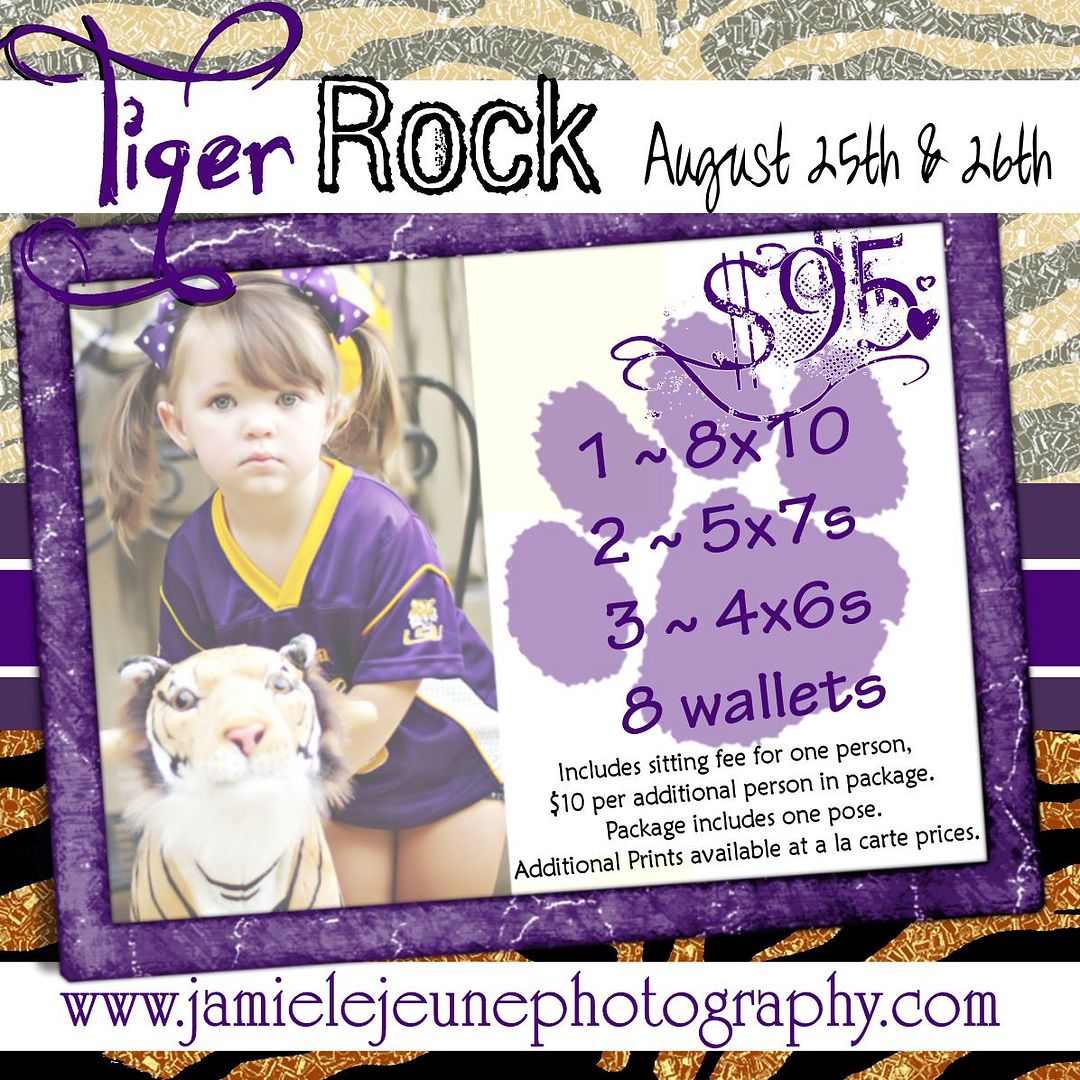 Limited Edition Mini Session
Tiger Rock
August 25th & 26th 2012
it's kinda self explanatory hahah PURPLE & GOLD baby!
dress your lil Tiger fans in their cutest tailgating outfit!!
This will be the only weekend I'll have Tiger Rock set up :D
$95
1 ~ 8 x 10
2 ~ 5 x 7s
3 ~ 4 x 6s
8 wallets
Includes sitting fee for one person.
$10 per additional person in package.
Package includes one pose.
Additional Prints available at a la carte prices.
Session will last 10-15 minutes!
And will be lots of fun!!
Please be sure of your time before you book, as I can not change it afterwards.