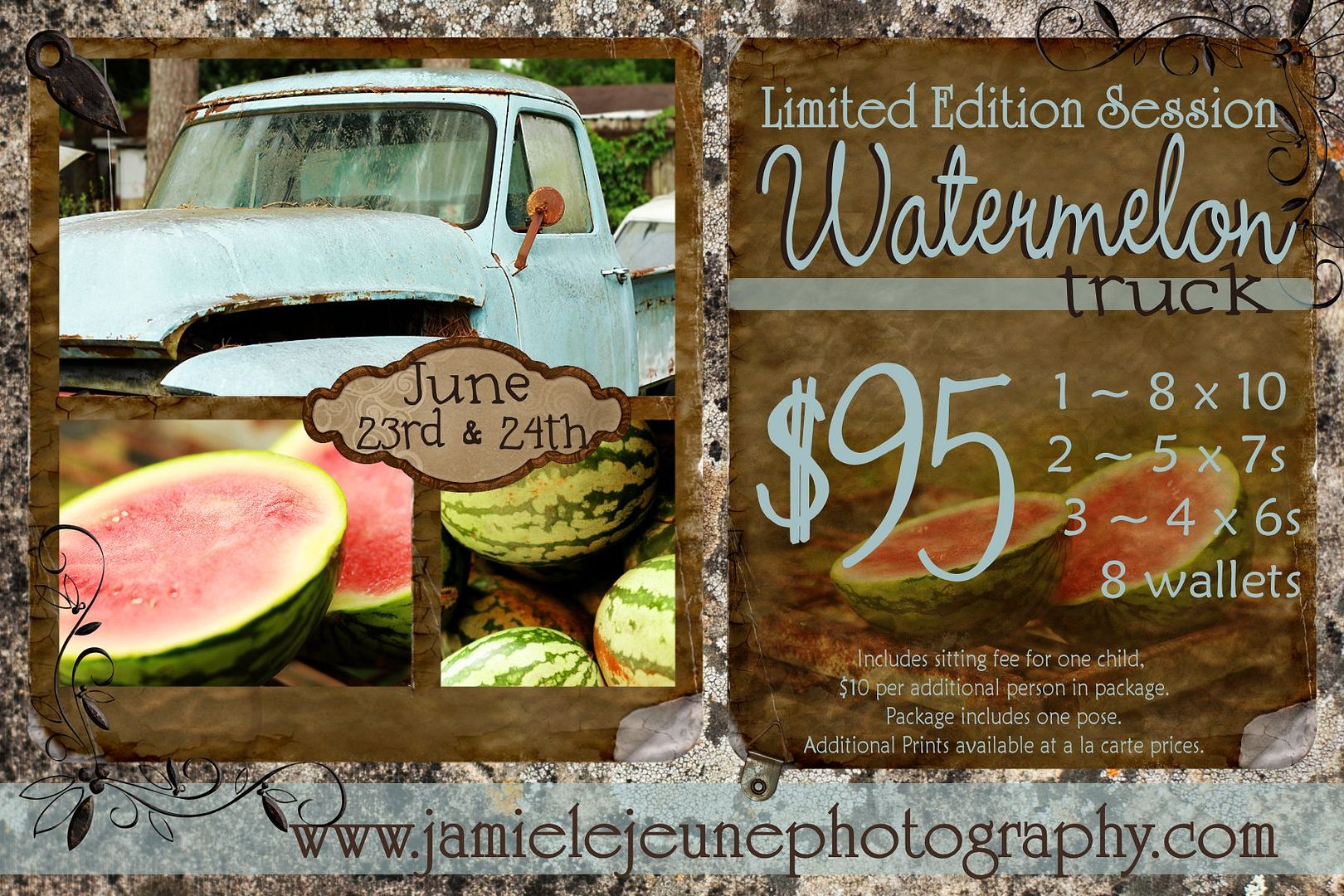 Limited Edition Mini Session
Watermelon Truck
June 23rd & 24th
This will be the only weekend I'll have Watermelon Truck set up :D
$95
1 ~ 8 x 10
2 ~ 5 x 7s
3 ~ 4x6s
8 wallets
Includes sitting fee for one person.
$10 per additional person in package.
Package includes one pose.
Additional Prints available at a la carte prices.
Session will last 10-15 minutes!
And will be lots of fun!!
Watermelon Truck was sooo cute 2 years ago so I decided to bring it back. It's kinda self explanatory lol but if you can't picture it, its watermelons in the back of my blue truck...lol.
It's great for lil boys and girls! and they get to EAT during pics! which makes it super fun! lol
Incase you've never seen them here are a few from last time :D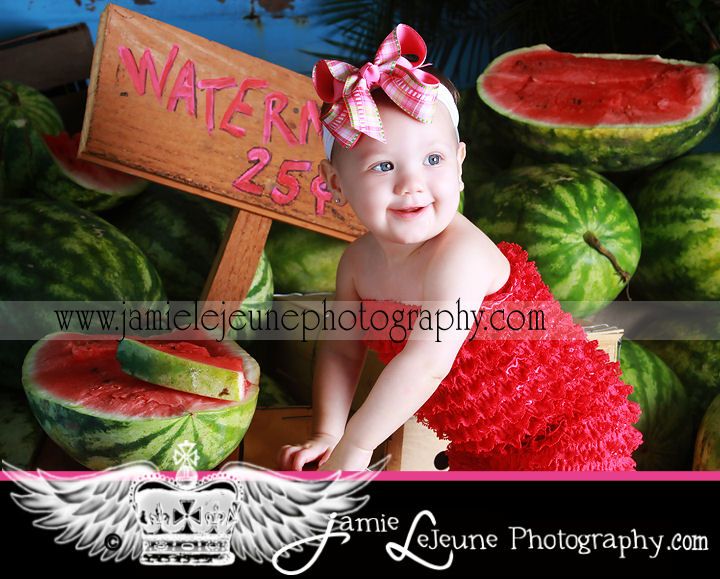 This will open for booking online via the blog ... this Wednesday night May 30th @ 7pm.
Please be sure of your time before you book, as I can not change it afterwards.
yay I'm really excited about this! it was super fun last time!
CLOTHING IDEAS~
jeans no shirt, jean overalls. pinks and reds really pop off the blue truck and melons. I have decided that yellow looks cute with the scheme lol. Summer dresses or swimsuits. and I have also pinned a few ideas in my pinterest clothing suggestions. the whole album from last time is also on FB incase you need to visualize it :D and the only thing I'll offer to "dress up" girls in would be the hot pink romper. And of course I'll have a few headpieces out :D