YES I made that child scrub the floors in her poor Cinderella Dress for her invites! lol
When I brought the invites to her she looked them over and was super excited about Gus Gus & Jaque being on them, and Bibbity Bobbity Boo (that's what she calls the fairy godmother).
She handed it back to me and said ..."That's Cute"... whew glad I met HER approval lol!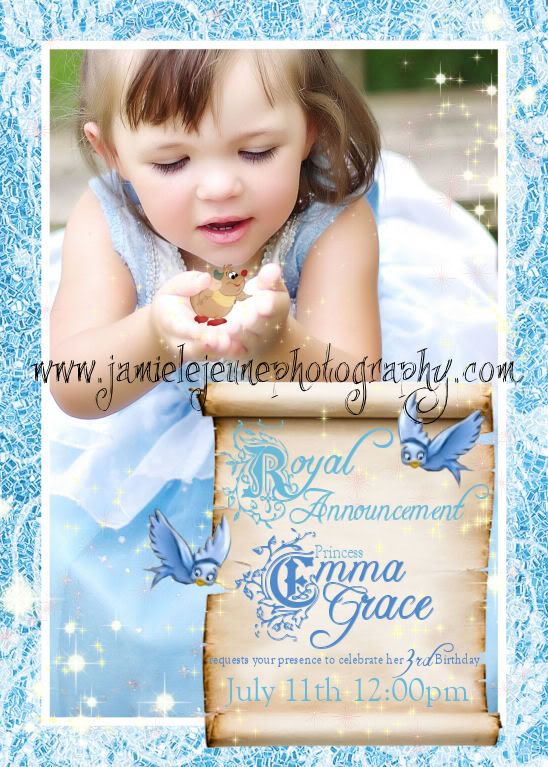 We had a fun time at her party! AND Cinderella came!!! Emma barely let anybody talk to her but Cinderella hahah. It was too funny! I made some chocolate mice for her party, not the best looking I've made, but everyone loved them and ate them up!
Emma's Party was planned by Imagine That Parties
http://www.imaginethatparties.net/